Snip3Down Teaches Apex Legends Fundamentals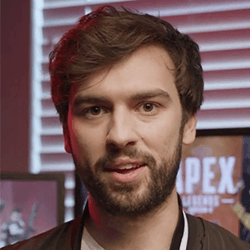 Snip3Down
Eric explores one of the most important fighting skills in Apex and shows you why he's known for excelling in this area. By the end of this chapter, you'll learn:
What factors go into consistently good fight positioning

Common misconceptions and mistakes when it comes to positioning

The importance of knowing your legend's role on a team in determining where to put yourself

Using cover, height, and information to create in-fight advantages

Aimlabs Challenge
In your next few ranked games, employ Snip3down's positioning checklist to help you navigate your in-fight positioning. Looking back on the checklist (above) and thinking back to his clip review from this segment, what questions can you consistently answer versus what are you usually unsure about?