Snip3Down Teaches Apex Legends Fundamentals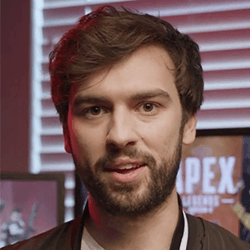 Snip3Down
Resource & Ability Management
Lesson 6
With many important resource types to keep track of in Apex, this segment will help you learn:
Best practices for looting and sharing loot amongst teammates

How to manage healing and ammo usage throughout a game of Apex

The best ways pros use key abilities across a variety of Legends

Thinking creatively about your ability usage and managing key cooldowns

Aimlabs Challenge
During downtime while rotating or in between fights, take initiative during your games this week to call for a quick team resource check. Remember the communication system Snip3 described: "I'm 4-6" means you have 4 shield batteries and 6 shield cells. This will help ensure a better distribution of resources including heals and ammo between teammates and keep you on the same page.