Snip3Down Teaches Apex Legends Fundamentals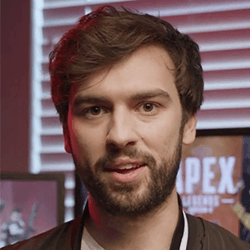 Snip3Down
Aim (Controller vs. Keyboard)
Lesson 2
Snip3down offers valuable perspective on choosing the right input for you in Apex Legends. He'll cover:
Key characteristics, advantages, and disadvantages of Controller vs. Keyboard inputs

Mirror strafing and the relationship between aim and movement

Ways to warm up your aim and how to activate the firing range Easter egg

Bullet drop-off across different ammo types

Aimlabs Challenge
Part 1 - Keep a consistent warmup routine before your ranked sessions this week. This might be shooting targets and practicing bullet drop in the firing range as shown in the video, running a few Aimlabs tasks, or some basic feel-good stretches. The goal is to find what works for you and gets your brain thinking about Apex well before hopping into ranked.
Part 2 - In your next 3-5 Ranked games, place special emphasis on applying what you learned about the strengths and weaknesses of each input. This might be consciously putting yourself in situations that favor your input, or avoiding certain situations that favor your opponent's.