TenZ Teaches Pro Competitive Valorant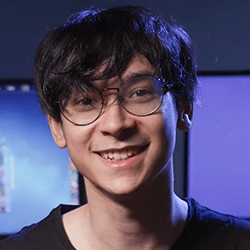 TenZ
TenZ gives you an in-depth breakdown of:
Aiming techniques including spray control, bursting vs. tapping, and crosshair placement

How to adjust your in-game playstyle to match the weapon you're using (Phantom vs. Vandal!)

How to properly take duels and clear angles like a pro player

Effective ways to practice aim including offline servers, deathmatch, and Aim Lab

Aimlabs Challenge
For this next course challenge, implement TenZ's preferred way of warming up by focusing on one specific aspect of your aim in a deathmatch or two before each of your ranked sessions. These could be aiming techniques or simply a personal focus such as trying to improve the quality of the duels you take.