TenZ Teaches Pro Competitive Valorant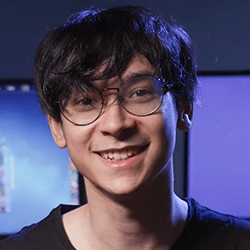 TenZ
Having a Pro Mindset
Lesson 10
TenZ gives you his advice and wisdom on developing the right mindset for improvement, including:
The importance of consistent practice and love for the game

How an aggressive ego negatively impacts individual players and teams

Why you should be open-minded and hungry to learn

The value of outside coaching and closely analyzing your mistakes

Aimlabs Challenge
Take TenZ's advice and seek out other perspectives on your play. Find a peer or another player to analyze one of your recent VODs with from this week. Focus on pinpointing mistakes you made that show up frequently and work towards cutting them out of your game.