TenZ Teaches Pro Competitive Valorant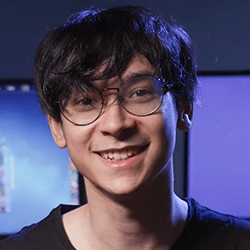 TenZ
Learn the secrets behind TenZ's feared disruptive playstyle including:
How TenZ uses his unique skillset to dictate the pace of each round

How to differentiate the standard roles and playstyles on a professional Valorant team

The importance of flexibility and adaptation in high level play

Tyson's approach to learning new strategies and meta

Aimlabs Challenge
For this first challenge, get yourself familiar with the different aspects of TenZ's play that make him so feared.
Over your next 3-5 ranked games, flex between AWP'ing, rifling, entry fragging, and lurking to see which playstyle is the most successful for you. Try your hardest to be unpredictable and look for the impact it may have on your opponents.