Sneaky Teaches ADC Strategy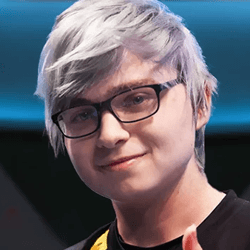 Sneaky
Sneaky teaches you his thought process on how to approach fundamental changes in League of Legends. He covers:
The benefits of understanding how other types of characters function

The lifecycle of patches and how a shifting meta forces adaptation

How you can use VODs from professional play to learn new strategies and evaluate your own gameplay.

Aimlabs Challenge
The meta of bot lane matchups and viable champions is constantly changing and in this lesson, Sneaky taught you the different ways he approaches adaptation. For this challenge, assemble 2 or 4 players and hop into a custom game either as a warmup routine or dedicated exercise. Either drill a 1v1 ADC matchup, or 2v2 bot lane matchup you want to become better at, playing until either the first kill or first ADC to 50 farm before remaking. This environment is great for helping you test new bot lane combinations, rune and mastery combinations, as well as getting comfortable with synergizing with your support.