Sneaky Teaches ADC Strategy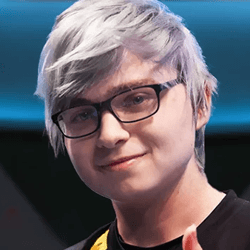 Sneaky
In this team-based section, Sneaky teaches the concept and importance of good synergy. He goes into:
The importance of being able to empathize with the other roles on your team

What team synergy is and how its developed

Common ways other roles interact with the ADC role to benefit both players

How to better facilitate team plays with your personal decisions

Aimlabs Challenge
Ahead or behind, one of the biggest ways to make an impact as an ADC is to spread your influence out to different areas of the map. In a few of your games this week, pay close attention to any instances where you have a roam timer (some free time where you can safely move/roam somewhere without losing significant exp/farm). Use this time to ask yourself if you can do anything such as moving to cover your mid laner, placing a ward, or helping your jungler secure a camp. Even making quarter or half rotations can open up opportunities that otherwise wouldn't present themselves.