Sneaky Teaches ADC Strategy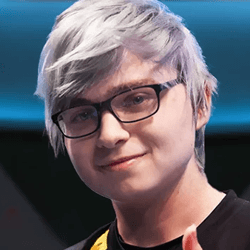 Sneaky
Meet Your Coach: Sneaky
Lesson 1
Learn more about Sneaky's:
MOBA background and history of playing League since its beta release

Early days of playing with Cloud 9 and "living the esports dream"

Sneaky's formative experiences as a pro player.

Journey of winning LCS 3 times and competing on the worlds stage 7 times

Aimlabs Challenge
Everyone's experience with esports is different. For the beginning of this course, take 10-15 minutes on your own or with a friend and reflect on your formative gaming experiences. What was your earliest memory of gaming? Fondest memory? Highs and lows?