Sneaky Teaches ADC Strategy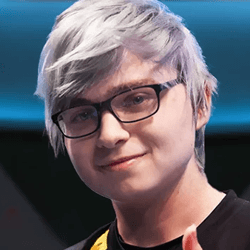 Sneaky
Sneaky teaches you the key principles he applies in teamfights to achieve success, answering the follow questions:
What is my primary goal as ADC in fights?

How do I decide where to position myself and when should I be following up on my teammates?

When should I hold my abilities or use them?

How can I prevent the fed champions on the enemy team from 1 shotting me?

Aimlabs Challenge
Throughout his career, Sneaky has been known for having consistently good positioning. For the a few of your games this week, make positioning your sole focus - challenging yourself to be the last one alive in as many skirmishes and teamfights as possible. How does this impact the way you play and the threats you need to consider?