Sneaky Teaches ADC Strategy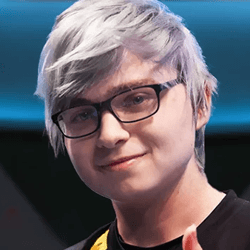 Sneaky
Mid & Late Game Strategy
Lesson 6
Sneaky explains how he thinks the later stages of a game should be approached as a team, covering:
How to define the mid-late stages of the game and why they can feel chaotic

What your individual and team goals should be during this time

How to decide between moving towards fights or prioritizing farm

Some tips for how to approach common mid or late game scenarios including split push, siege, and baron.

In-depth breakdowns from Sneaky's own pro matches

Aimlabs Challenge
Opportunity cost is one of the most difficult things to juggle as an ADC. Following Sneaky's advice, in your next few ranked matches, take his approach of prioritizing moving first to teamfights and skirmishes (while staying mindful of your positioning) and evaluate the results. Does moving first feel good/bad, and what can you learn from Sneaky's advice that you can apply to your own games?