Sneaky Teaches ADC Strategy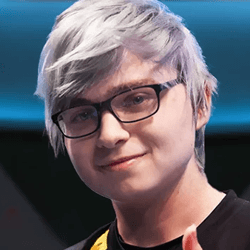 Sneaky
Ranked Advice & Mentality
Lesson 10
Sneaky explains his mentality behind consistently climbing to the highest ranks, covering:
His recommended approach for diversifying your champion pool

How you can use information available to you in draft to form a game plan

The importance of playing with purpose and handling tilt

The differences between solo queue and competitive play

Aimlabs Challenge
In your next 3-5 Summoner's Rift games and before the game starts, analyze the enemy team for the champions and abilities that pose the greatest threat to you. These could be key ultimates or crowd control that could ruin your game. Do your best to factor these threats into the way you position during lane phase, fights, and skirmishes. At the end of these games, evaluate your performance and take note of any patterns you identify in your play.