Sneaky Teaches ADC Strategy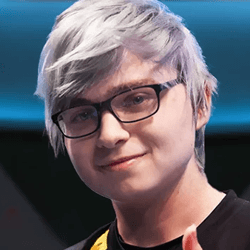 Sneaky
Essential ADC Mechanics
Lesson 3
Sneaky breaks down essential in game mechanics that every ADC should know, including:
Orbwalking and how ADCs benefit from this technique

The importance of the "S" key - an often underutilized keybind in League of Legends that can improve your character control and movement

Where you should position your camera as an ADC

Sneaky's tips for when you should throw skillshots and trade in lane

Aimlabs Challenge
Good camera control is vital for consistently making the right informed decisions as an ADC. In your next 3-5 ranked games, focus on consistently checking other lanes, skirmishes, and/or using the F keys to efficiently check on your teammate's lane POVs. While this can feel difficult at first, building good habits around this will grant you easy access to information as early as possible.