FalleN Teaches In Game Leadership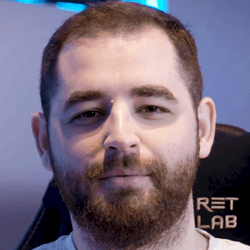 FalleN
In Game Leadership
Lesson 3
FalleN explains the importance of having an in-game leader and what they bring to the table by:
Giving you an understanding of what are the real values in-game and how it helps to get objectives.

Having responsibility for guiding the team.

Putting your team on the same page.

Having someone vocal to bring up team communication.

Aimlabs Challenge
In your next few matches, focus on the communication concepts covered in this lesson and focus on using them to lead your teammates and bring up your team's overall communication. This will help your gameplay in a few ways, first by giving your teammates information from your point of view to enable them to play better. Second, you'll facilitate communication and inspire teammates to communicate as well. Finally, you can set up coordinated plays to utilize one of the most under used parts of matchmaking in CS:GO, teamwork.