FalleN Teaches In Game Leadership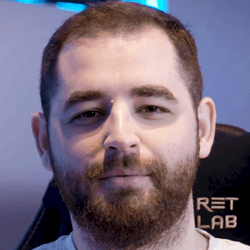 FalleN
FalleN teaches you how to improve your aim by:
Testing out different settings to find a mouse sensitivity that suits you.

Weighing the pros and cons of high and low mouse sensitivity.

Thinking more critically about how your movement impacts your ability to hit shots.

Understanding weapon recoil and how important it is to master it.

Aimlabs Challenge
For your next challenge, FalleN challenges you to practice your weapon recoil. The best two weapons to start with are the AK-47 and M4A1-s or M4A4. Take your time to practice spraying on a practice map into a wall. You should be able to get to the point where you're making a tight circle of bullet tracers on the wall. This will indicate that you understand the weapon recoils, and you will see massive improvements to your fighting abilities by simply mastering recoil.