FalleN Teaches In Game Leadership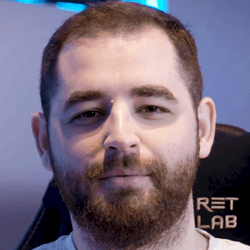 FalleN
FalleN teaches you different ways of getting your communication game one step ahead by:
Avoiding emotional outbursts and keeping a cool head.

Keeping communication game-relevant during live rounds.

Making your communication as quick and concise as possible.

Communicating your intentions and movement to allow teammates to assist you.

Leading your teammates to the next move with the information you've gathered.

Aimlabs Challenge
For your next game focus on FalleN's communication advice. This will help impact your teammate's gameplay and enable them to play better by simply communicating effectively. Don't try to implement all of the communication tips at once. Focus on them one by one, game by game. Over time, your communication will become elite. An example of how to perform this challenge would be in the next game, focusing on keeping your team on track and honing in on game communications. Then in the next game, check yourself on emotional outbursts, and continue going down the list. Once you break each of these items down 1 by 1, you will add them all to your arsenal improving your communication tendencies.