FalleN Teaches In Game Leadership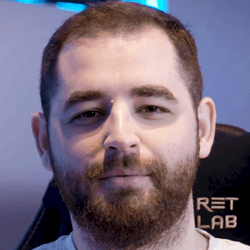 FalleN
Understanding Your Role
Lesson 7
In this team-focused lesson, FalleN teaches you:
The distribution of roles in CS:GO.

What each role does and what your goals are for certain roles.

To understand the functions of your role as both terrorist and counter-terrorist.

How your role can change responsibilities in a given situation.

Aimlabs Challenge
When you get into your next game, try taking a look at what your teammates are doing and where they are positioned. Not only will this help you understand how your teammates will be playing throughout the game, it will also indicate which role you should take. One example would be if you notice on the Terrorist side that your teammates are all lurking and not pushing. A simple improvement for this system could be to suggest pushing together and then taking over the entry role.