FalleN Teaches In Game Leadership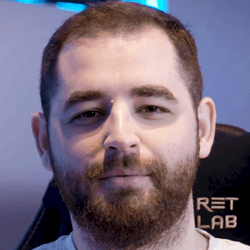 FalleN
FalleN teaches you different ways to improve your shotcalling by:
Gathering information and analyzing what the enemy team is thinking.

Getting a sense of how the enemies are using their utility, to inform your decisions.

Learning important parts of each map and how to contest them.

Understanding the meta.

Showing you an example of how to assess a given situation.

Aimlabs Challenge
In your next game when you're on the Terrorist team, use the gathered information and implement what you've learned from FalleN about shotcalling. Try leading your team into a fake rush and then rotating to the other site. This should confuse the enemies and lead them to poor decision making which will help you clear them out one by one.