FalleN Teaches In Game Leadership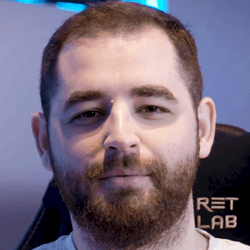 FalleN
Reviewing Your Own Gameplay
Lesson 12
FalleN teaches you the value of looking back on your own gameplay by:
Helping you identify things you might have missed and any bad habits you can correct

Finding opportunities that you might've missed out on.

Asking yourself how your current situation is helping your team.

His take on comparing his gameplay to other pro players.

Aimlabs Challenge
For this challenge, try reviewing one of your recent games and follow FalleN's process for reviewing his own footage. Try to be critical here, because the only person watching is yourself. If you're struggling to review your own footage due to a lack of game knowledge and would like another resource, consider booking one of our coaches for a VOD Review.