FalleN Teaches In Game Leadership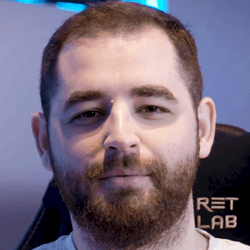 FalleN
FalleN discusses various ways to use grenades and how they can elevate your game by:
Showing you pro strategies.

Teaching you how to control the map with grenades.

Timing your grenade usage to help create openings.

Giving examples of how to use your grenades efficiently.

Showing you some basic grenade lineups and how valuable it can be for you to learn them for every map.

Aimlabs Challenge
In the next 3-5 days, practice a new map and their basic lineups. This will help you get an advantage when you come into your games. If you're not too familiar with basic grenade lineups there are multiple tools available including YouTube and free tools online.
Advanced Challenge - If you're familiar with all of the base-level lineups, you should practice the more advanced grenades. Make sure you know at least one flash, smoke, and HE grenade lineup for each bomb site on each map.