ScreaM Teaches The Duelist Class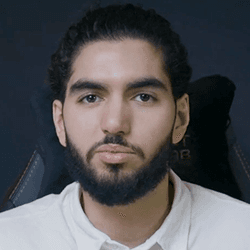 Scream
Aim & Crosshair Placement
Lesson 3
ScreaM teaches you some of the secrets that earned him the title "Headshot Machine", including:
Fundamental knowledge for tactical shooters like Valorant and CS:GO

The different scenarios in which you'll encounter enemies in Valorant

How to navigate peeking new angles

ScreaM's take on buying the Phantom or Vandal

Aimlabs Challenge
In this key lesson, ScreaM showed you a variety of different ways to peek the same angle on Haven. For this challenge, load up Haven in a custom match and go to the same position from the lesson on C-long attacker's side. Practice the different peeks ScreaM demonstrated and work on committing them to muscle memory. Take this a step further by making it a goal to use each of these peeks in your next Deathmatch or Ranked Match.