ScreaM Teaches The Duelist Class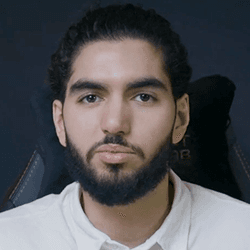 Scream
Lurking and Flanking
Lesson 8
ScreaM defines the Lurking & Flanking roles within a round and teaches you how to implement these playstyles by covering:
What lurking is and when it should be utilized

The importance of achieving good timing when trying to set up lurks or flanks

The two primary ways lurkers should contribute to winning a round for their team

Tips for maximizing your effectiveness as a lurker

Aimlabs Challenge
In this segment, ScreaM highlighted alternate playstyles for duelist agents and how to use them. In your next 3-5 ranked Valorant matches, work on identifying windows where lurking and flanking can be an effective way to catch your opponents off guard using the concepts ScreaM covered from the lesson. Remember to call your teammates back to you if you're able to secure a key site or area of the map for free.