ScreaM Teaches The Duelist Class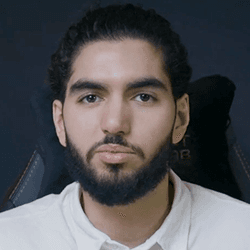 Scream
ScreaM goes over aspects of player mentality that can help you grow as a player, including:
The importance of constantly questioning your mistakes and seeking answers

Being consistent and intentional with your practice

The way tilt impacts your play and slows down your learning

How playing with better players improves the pace of your learning

The role coaches can play in facilitating your development

Aimlabs Challenge
In this final lesson, ScreaM highlighted the importance of having a growth mentality and always working on specific weaknesses in your play. For the final challenge of this course identify individual weaknesses in your play from the past week and choose 1 or 2 of them to work on in your next few ranked sessions. This challenge is all about being intentional with your practice and not trying to focus on too many things at once. Log your progress and choose new things to work on as you improve.