ScreaM Teaches The Duelist Class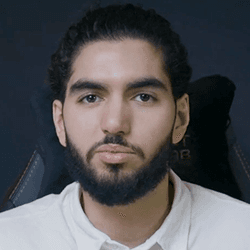 Scream
The Clutch Factor
Lesson 4
ScreaM goes over key concepts that can improve your odds in clutch situations including:
How ScreaM thinks about and handles high-pressure situations

ScreaM's advice for winning numbers disadvantaged situations

The importance of calculated risk-taking during clutches

In-depth breakdowns of ScreaM playing clutch situations as a duelist agent

Aimlabs Challenge
In your next 3-5 ranked matches on a duelist agent, work on isolating 1v1 situations anytime you're dealing with multiple enemies or in a numbers disadvantaged situation. Remember to focus on staying in control and work on choosing the right moments to take a necessary risk. As ScreaM highlighted, keep in mind not all clutch situations are winnable if the enemy team plays it perfectly, so don't be too hard on yourself.