ScreaM Teaches The Duelist Class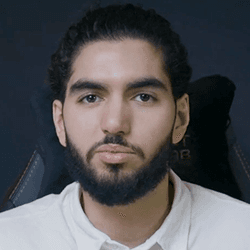 Scream
ScreaM lays out tips for being an effective entry fragger for your team, including:
How to play around support utility and maximize your odds of taking winning fights

The mentality required to entry frag properly

The importance of taking space and securing specific areas for your team

Why duelists shouldn't rely only on their aim to entry frag

Aimlabs Challenge
In this lesson you learned the importance of playing off of your own or your team's utility in order to increase your chances of success as an entry fragger. In your next 3-5 matches, focus on playing off of some form of utility whenever you're making an attempted entry and don't be afraid to ask for certain abilities from teammates. Remember, as ScreaM said - sometimes it's not going to work out and you'll die when entry-fragging, so don't criticize yourself too much for deaths.