ScreaM Teaches The Duelist Class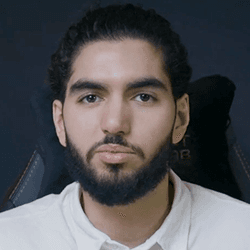 Scream
ScreaM teaches you how duelists can utilize their abilities to have the greatest impact on the game by:
Prioritizing ways to put yourself in the best possible position

Highlighting how your goals as a Duelist may change on attackers vs. defenders side

Offering an in-depth breakdown of how ScreaM uses certain Duelist abilities

Making it as hard as possible for the enemy team to kill you

Aimlabs Challenge
In this lesson Scream explained the goals of your ability usage as a Duelist and showed you different ways to apply this knowledge. Watch the replays of 2-3 recent matches you played and analyze your ability usage each round to determine how much value you got out of them in accomplishing your goals as a duelist. Assign each round a point value using the key below:
0 points - No value from your abilities
1 point - Little value from your abilities
2 points - Some value from your abilities
3 points - Optimal value from your abilities
Total up your score and compare across 2-3 matches. Do you notice any patterns in your ability usage?