Xmithie Teaches Pro Competitive Jungling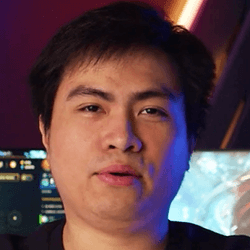 Xmithie
Xmithie breaks down important Jungle factors during the early game such as:
Level 1 strategies and how to decide your end goal with pathing

How draft and in-game lane pressure should affect your decision making

When and how to counter gank to keep your laners safe

Understanding the difference in farming vs ganking Jungle champions

Aimlabs Challenge
Xmithie taught you the potential impact of level 1 invades, which can help grant your team vision of the enemy jungler or even help you secure enemy flashes and kills. In your next 3-5 ranked games analyze draft to determine when your team may have a stronger level 1 (strong level 1 abilities such as Olaf's Q (Undertow) or reliable crowd control) and communicate your intention to invade with your teammates. While this strategy may have varying degrees of success, the risk/reward of doing this in solo queue makes it generally beneficial when you have the right champions for it.