Xmithie Teaches Pro Competitive Jungling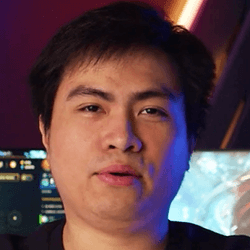 Xmithie
Mid Lane Gank Paths
Lesson 7
Xmithie reveals his approach to ganking mid lane, including:
Some of the most common Mid lane mistakes and how to abuse them

How to control a certain side of the map with the pressure of your Mid laner

How to avoid getting spotted by wards and the most common Mid lane ward spots

Aimlabs Challenge
In this segment you learned about the important relationship between a jungler and their Mid laner. In your next 3-5 ranked games this week, take note of the commonly warded areas Xmithie highlighted for Mid Lane and make an effort to take more creative paths to help you avoid vision and improve your chances of securing flashes and kills. Remember to keep watching the enemy laner to see if they react to your movement. Thinking this way will dramatically improve the impact of your ganks and reduce the chances of you wasting your time in the long term.