Xmithie Teaches Pro Competitive Jungling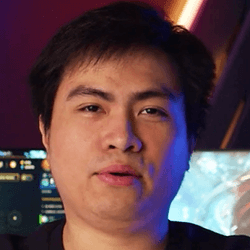 Xmithie
Xmithie discusses the importance of being a leader and teaches you about:
His experience leading top teams in the LCS and at Worlds

How good communication can dramatically impact teams in competitive play

Different ways you can work with your team during your own games

Aimlabs Challenge
Jungling in Solo Queue can be an extremely stressful and high-pressure role. In this segment Xmithie discussed his experience as a shotcaller at the highest levels of play and while most of it won't apply to the average ranked game, some of it can.
Take 3-5 of your next games to do whatever you can to keep your team on the same page (win or lose). Looking back on the other challenges from this course, these could be things like notifying lanes of your jungle pathing / gank intentions, telling your team what objectives you want to contest or crossmap, and help the team keep tabs on the location of enemy champions.