Xmithie Teaches Pro Competitive Jungling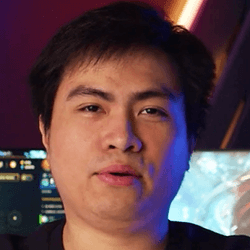 Xmithie
Objective Control
Lesson 9
Xmithie discusses different ways to help you control and secure objectives by:
Teaching you the values of creating proper vision control around objectives

Helping you understand how important it is to respect enemy vision during key windows

Highlighting when to give up hopelessly lost objectives in favor of creating plays on other parts of the map

Explaining how to create key picks on enemy champions before objectives

Aimlabs Challenge
Entire games can be won or lost on contesting hopelessly lost objectives. While it may not feel good to do so, in your next 3-5 ranked games determine whether or not you want to contest or crossmap during each neutral objective spawn as early as possible. Things to pay attention to might be
How ahead or behind do you think your team is in gold? Do teammates have a lot of unspent gold?

Are all of your teammates on the same page about contesting the objective versus splitpushing a side lane, etc.?

How good is your team in teamfight scenarios versus more skirmish/scaling/splitpushing styles?