Xmithie Teaches Pro Competitive Jungling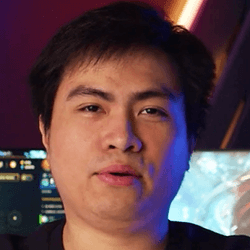 Xmithie
Xmithie breaks down core concepts such as:
Understanding your champions playstyle and knowing when to teamfight

How to keep track of enemies and how to protect your teammates

The importance of adapting to your win conditions

Aimlabs Challenge
In this lesson, Xmithie explained how top-level junglers recognize their win conditions and adapt the way they teamfight based on their teammates and the game state. Before any major teamfights in your games this week, take stock of who is fed on both teams to help you determine what you should be doing in teamfights. This might change based on what type of jungler you're playing, but in general could lead to you deciding to peel more or coordinate with a team to dive/eliminate a key enemy target.