Xmithie Teaches Pro Competitive Jungling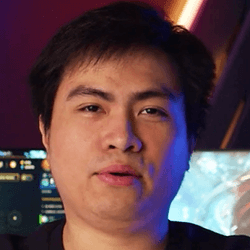 Xmithie
Practice and Mentality
Lesson 12
Xmithie discusses the mentality that allowed him to excel in pro play, including topics such as:
The importance of constantly trying to improve and critiquing his own plays whenever possible

What kind of mistakes to look for in solo queue and competitive environments

The value of analyzing your own games and VODs

Being openminded to outside perspectives and being willing to implement them

Aimlabs Challenge
In this final chapter, you learned the importance of analyzing your own games to critique mistakes and learn from them. Look back on 2-3 of your recent ranked matches (at least 1 win and 1 loss) - even in your win, make a note of micro and macro things you personally could have done to improve your team's chances of winning. The more games you do this for, the easier it will be to spot patterns and identify weak areas in your play.