Xmithie Teaches Pro Competitive Jungling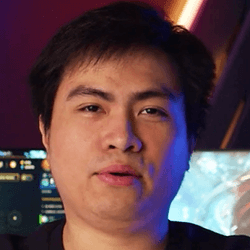 Xmithie
Jungle Fundamentals
Lesson 2
Xmithie breaks down core Jungle concepts including:
Jungle Champion archetypes and their goals

How to analyze lane states to help you "predict the future"

The importance of practicing and optimizing your Jungle clear

What to look at on the map to help you keep tabs on the enemy Jungler

The importance of warning your teammates of incoming gank windows

Aimlabs Challenge
In a custom game, spend 10-15 minutes before each of your ranked sessions this week practicing your L1 solo clear from both red and blue sides on your most played jungler(s). Time yourself and put thought into different ways to optimize your clear time. Examples could be pulling jungle camps towards your next location, doing 2 camps at once (Gromp + Blue), timing your smite to save the most HP, etc. Focus on being able to consistently replicate your fastest clears so you can plan your early games accordingly.