Xmithie Teaches Pro Competitive Jungling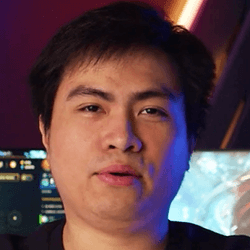 Xmithie
Mid to Late Game Jungling
Lesson 8
Xmithie teaches you how to transition from your mid game to the late game by:
Getting vision control of the map

Helping you understand the importance of Jungle/Support synergy

Teaching you how to pick off key members of the enemy team

Punish enemy laners by recognizing when they're overextended

Denying enemy Jungle camps by tracking enemy champions and pressuring your stronger areas of the map

Aimlabs Challenge
Many junglers can struggle to find their place in the mid/late game because they try to do too many things on their own. In this segment, Xmithie highlighted the importance of working with your support player to control vision and key areas of the map together. In your next 3-5 ranked games, put focus on communicating and grouping with support in the mid-late stages of the game whenever possible.