Xmithie Teaches Pro Competitive Jungling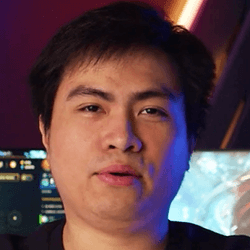 Xmithie
Xmithie offers his advice on climbing the ranked ladder as a jungler, exploring topics such as:
How jungling in solo/duo queue differs from competitive environments

The importance of having an early game impact for a jungler in ranked play

How to optimize your champion pool for ranked

Ways to think about balancing farm vs. ganking and being as efficient as possible

What Xmithie has noticed that differentiates lower level players from higher level players

Aimlabs Challenge
In this lesson, Xmithie highlighted his own habit of analyzing pro play and even other regions for small improvements he can implement into his own gameplay. For this challenge, look up a recent professional match involving at least 1 jungler you play and take notes about what that player did at various stages of the game. Your notes could be things like their jungle pathing, gank timings, itemization, back timings, and everything in-between. Consider implementing any of these findings into your own jungling.